Running Our First Marathon
We are on our way to NYC together. We are together all the time! We work together, we lunch together, we yoga together, we raise kids together, we go to the doctor together; and now we have another new "together" 11 years later. We are running our first marathon together-ish (I'll get back to the ish later) – 26.2 miles! He asked me if I was bringing music? I said, "Of course I am, we are together all the time" 26.2 miles in the city he proposed to me in, the city we respect, adore and love to visit. I am so excited and elated that my partner in crime agreed to doing it with me. It was not his idea, that's a fact! As if him being 12 years and 15 days my senior would have any impact on his decision.
I already know that this is not the only marathon I will accomplish, there will be more in my future, how many? I can't say. But there is something about the training that I need in my life; not all year of course, but for chunks of time. It's the commitment, the point where it's not a question if I'm going to train today, only how. It's the point when the weather doesn't matter anymore; rain, shine, windy, humid; if 10 miles is on the program, then so be it. I love the pain that comes along with running over 50 miles a week and the lessons I get from it. I've come a long way from listening to my body, not just listening, but reacting accordingly. So, I know that this is my first 26.2 miles.
After deferring our 2016 registration for this marathon because of my husband's injury, I had a knee jerk-reaction, "he better run with me!", "I won't leave him, he better not leave me or I'll hold it against him for the rest of his life". Well…I did a lot of soul searching before those words escaped my mouth (thank God). I worked through the emotions and made the decision that this was/is going to be a great day and that's how I want to remember it, forever. It is not only my first marathon but his as well and I'm not going to take anything away from his day. I came to that conclusion well before he started ramping up his pace only half way through our training program. Now he is way more comfortable around an 8:30-8:45 pace; while I have trained at a 9:00 pace to make our sub 4-hour goal. This is not a test that you can crash for. It is what it is at this point. There are no ailments to speak of, just me and him on the course. I know his pace will quicken and he'll be ahead of me but, I hope I catch up to cross the finish hand-in-hand and if I don't catch up, I will hold it against him for the rest of his life, just kidding!
Ironically, all the bets are on me. And I mean all but one, literally; it's me.
After all, it was me who talked his old ass into running a marathon in the first place! Not to mention he had openly admitted that this will not be his last marathon either.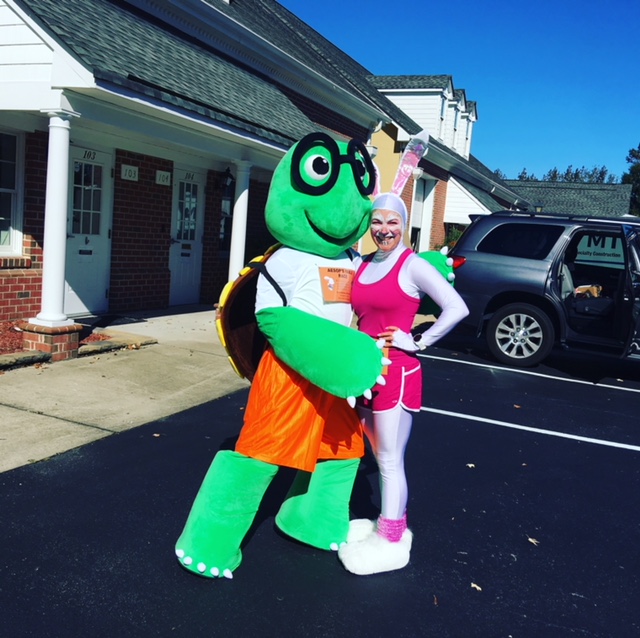 You're welcome honey, I love you!
Follow our road to the NYC Marathon 2017
Download the Mobile App and Track our Progress and Stay Up to Date on the Marathon.
Connect with us on Facebook at www.facebook.com/perrysasnett and www.facebook.com/stacysasnett
Follow us on Instagram at www.instagram.com/perrysasnett and www.instagram.com/stacysasnett
Visit www.perrysasnett.com for more stories on fitness, family and lifestyle
Related articles across the web