Bring on 40 and I'll Show You What I've Got in Return
Fabulous and FORTY! Admittedly, I shared the same common apprehensions (for lack of a better word) with turning the big FOUR-0 as many women do, the wants to remain my physical younger self with the combination of my life experience and maturity, almost perfection. I say almost perfection because I'm not sure it really exists. IF I reached perfection I would not know because I always have goals that make me feel less than perfect. Not to mention, I am one of those "bad moms" that is always beating herself up. I should have read more to them, her grades are less than good because I didn't check her homework enough, she's giving me a hard time because she's not getting enough attention, I have a tendency to take responsibility for everything they do wrong.

Leading up to the big 4-0, I had a list of things to accomplish and I'm sorry to say that they are not all crossed off. At the same time, when I made the list it may not have been a realistic approach. For example, one off the things on my list was/is to be the kind of mom that lets her kids be kids not to expect these small humans to be little adults. Well, I have to say that is an every day goal that will never go away. It's a focus that requires a lot of deep breaths and changes with every minute they mature; I.e. puberty. So, my goal truly morphed into not just letting them be kids, but allowing them to be their age without expectations of something else; it is fairly the same philosophy as "accepting people for they are", though carefully as we guide them through life, walking on the line of discipline all the while feeding their need to be different, independent, willful (stubborn 😉 and keeping their spirit intact. This is just one example of how I learned to love the thing I've worked so hard on and not want for anything different, me (Thank you Lisa Varga! I hope I said it right!)

I also can't do a perfect hand stand, jump rope for five minutes, or do a pistol squat, but it's not for the lack of trying. I will continue to work on it and know my determination will get me there. Sometimes it feels like the stars are aligned against me and I get very discouraged, my herniated discs get me down and I think I broke my toe. Most of the time I'm able to turn it around in my head and I try, try again or do something different that I can do well for the boost in confidence.

One July 19, 2017 I completely embraced my 4 decades on this planet. I looked at my husband, my daughters, my family, my career, my house & my life and felt an overwhelming sense of gratitude and wondered how I could possibly deserve such a wonderful life? Then, I went to Mexico and refused to act my age, but home safe and sound, I am searching for the compromise. The place that is fun and exciting all the while productive and moving forward and growing in knowledge and strength.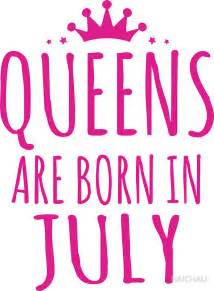 Act my age? I wonder what that really means anyways??? It's all a matter of what you make it, right? I've already described my lifestyle and ones doesn't achieve it without a lot of hard work. Happiness with the the never-ending strife in life to be better, patient, and be kind to other people.

So bring on 40!!! And I'll show you what I've got in return!

Follow Stacy on IG www.instagram.com/stacysasnett

Fabulous and 40 Moms, check out Stacy Says for more inspiring posts.
Visit www.perrysasnett.com to check out more on lifestyle, fitness and current events
Related articles across the web