I'm devastated and that's an understatement. I am sad, angry at myself and emotionally debilitated because I have lost the material symbol of unconditional love and commitment to and from my husband; I lost my engagement ring, wedding band, and 10-year anniversary band. All three are gone, just like that.
I started out my day running 7 miles and then straight to the golf course for a CHKD charity event feeling grateful just to be there. It's a beautiful day, blue skies, white puffy clouds and the perfect breeze to offset the 88-degree temp. On the first hole, I removed my rings in order to wear my glove comfortably and while I may not be a good golfer I at least look the part. I placed my rings in the pocket of my golf bag that zips closed. Fast-forward to the next morning, I go to my golf bag to get my rings and find the pocket unzipped and no rings to be found. My husband sees my frantic reaction, he sees my freak the fish out look, not a common behavior of mine so he starts getting engaged. I remember when we transitioned our bags from the cart to the truck at the end of 18 holes, my bag had fallen over and I knew that was when I lost my rings. I called the golf course who worked with me and I felt their empathy. I scoured the patch of grass we parked next to. Me on my hands and knees and my husband working the new $600 metal detector he purchased just for locating precious metals. Four days later I had given up.
I'd like to crawl in a hole and die, but I have no choice but to face the world. I was in mourning for a material object, the cloud over my head was apparent to every person's path I crossed, I'm not ok; I'm not even trying to fake it, not at home & not at work. I think the first couple of days I was in shock and disbelief. I just knew that the harder I tried to find my rings would eventually prove to be worth the effort and my left hand would no longer feel the same as my right, barren. I was wrong.
Perry could not have handled this situation any better, he was kind, understanding and even somewhat comical. He didn't beat me up (figuratively of course) even though I felt like I deserved it, he knew I was already doing a good enough job for both of us. He took it seriously and truly sympathized with me. My rings were all his vision, I had no part of picking them out, they were perfect, exactly what I wanted them to be for the rest of my life. He was supportive and sweet, he said: "the metal and stones on your finger (or not) do not define us as a couple or our marriage, their absence does not take away from the memories they represent." He hugged me, he went above and beyond to help me feel loved at a time I felt I didn't deserve it.
I didn't expect to grow from this, but 7 days later I am building my path forward and reflecting on how much Perry and I have grown as people and as husband and wife. When Perry proposed, we had been dating for only a year but I had known him for over 10 years (different blog for that story) but having a ring my finger felt very comfortable. I liked having a visual cue to the rest of the world that I was not an available female but completely committed to the man of my dreams, my hero in life, my best friend. I think he likes/liked it too. 11 plus years later, there is not a room we are in that it's not 100% obvious that we are soul mates, it's our energy, not the ring on my finger. It's a glance, our body language, our eyes that show the rest of the world that we are impenetrable. I don't need a material object for anyone else to notice, it doesn't matter anyway. What matters is that I and my BFF are in love and have so many ways to show each other. I am grateful for the memories and life we have built together.
I am sad that what I was hoping would be family heirlooms are gone forever, but I'm also working on forgiving myself and getting past it; a favor my husband asked of me, I think he wants his wife back and he deserves it.
I have two takeaways for you:
Material objects are just that and not to be confused with the value of love and experiences.
Always have good insurance 😉
On the brightest note, Perry is looking forward to ring shopping again and I'm thankful it's not for a third wife. 🙂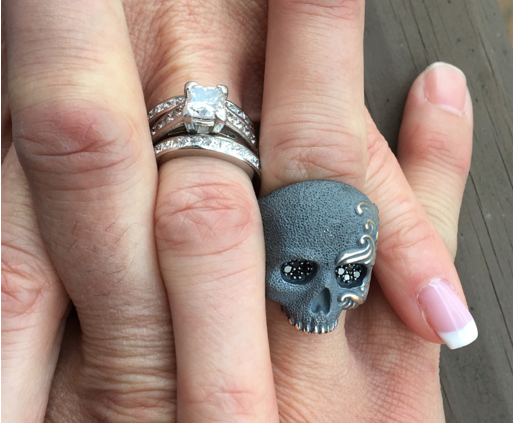 10-year anniversary rings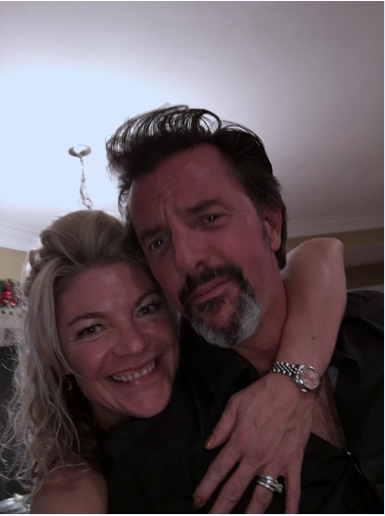 Check out Stone and Metal-How Precious Are They by Perry.
Couples, have you ever lost your wedding rings? Share your stories below.
If you enjoyed this post, please feel free to share it using the buttons below.
Connect with me on Social Media to join the discussion
Follow on Instagram @StacySasnett
Related articles across the web