Every year my wife and I participate in a golf charity event for Children's Hospital of the King's Daughters (CHKD). It's a wonderful event for a truly wonderful cause that our very good friends, the owners of CP Shuckers coordinate ever year. They do an awesome job and are some of the most caring and giving folks I've ever known. Good people and good Americans!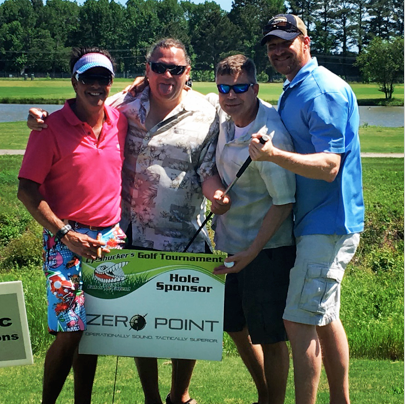 Left to Right: Me, Matt and Mark Rankin (2 or 3 CP Shuckers owners) and Trevor (Insurance agent)
This year's turnout was insane and the weather was awesome. Wifey and I planned for this day months in advance for out golf attire as well as ensuring our little ones are sorted. We both suck at golf, but enjoy hanging with friends, seeing folks we haven't seen since the year before and partaking of a few beverages. Always a good time and expect next year to be equally enjoyable and am honored that we can contribute to the cause as well!
I had to give you that background so that my topic would make more sense. Though we did have a great time we also had a bad experience, although we wouldn't realize it until the next day. Our unfortunate experience has absolutely no bearing on the wonderful event as the fault rest solely on us.
My wife lost all of her wedding bands. We think they slipped out of her golf bag, as that's where she puts them while playing, when it tipped over in the grass.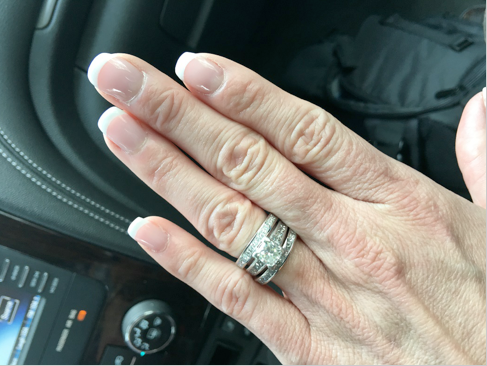 We (she) tore the house apart, thoroughly searched the vehicle, and absolutely demolished her golf bag in the hope they were hidden in there somewhere. We took metal detectors to the suspected location hoping to verify their presence and got down on our hands and knees as well. But alas, nada. Devastated.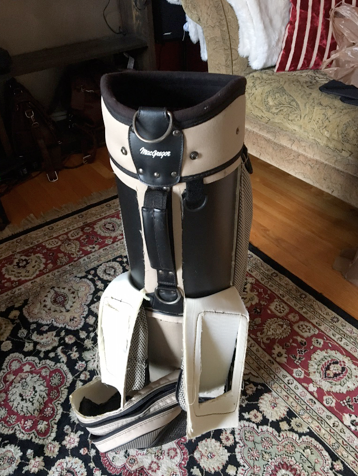 Two days later we finally came to the realization that they were gone for good. The only bit of good news is that they are insured, but we'll see how much of the $20K value we actually received. Ya know, though the rings were costly the stones and metal can and will be replaced eventually. What cannot be replaced is what they meant to us, especially my wife. Had I lost my wedding band I would feel absolutely horrible and I know my wife feels the same, if not worse.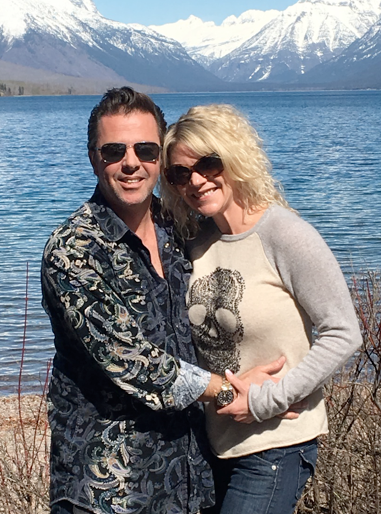 Whitefish Lake, Montana where I gave Stacy her second Eternity Band on our 10th anniversary.
So, you might be asking yourself, or not, how would you handle this? Would you be angry, depressed, consoling or all of the above or none? So how am I handling this? I bummed out to say the least and saddened by this unfortunate occurrence, but I'm not upset with my wife. I feel for her the most. She's SOOOO sad and depressed and beating herself up enough that adding insult to injury would be not only counterproductive, but thoughtless and mean.
So, just how precious were the diamonds and platinum? Well I already mentioned they were valued at $20K and platinum is a precious metal and diamond a precious stone (gem) and what they represent are precious indeed. However, more than the rings is the actual "WHAT" the rings mean. The memories are beyond precious, they're priceless. Rings are replaceable. Me dropping a knee on the Brooklyn Bridge asking Stacy to marry me or our wedding day or our 10th anniversary in Montana are not replaceable nor will they ever be lost. Those moments in time are eternal and can NEVER be replicated nor replaced. The rings, all 3, that represent those wonderful moments are, well…just that, representations. It's the moments I value as I'm know wife does as well.
Though I fully understand her feeling on this matter I am not necessarily convinced. Of course they were special as they were given on special occasions at special locations, but it's the memory and what those occasions mean to us that can NEVER be lost. That's how I'm looking at this. The rings were but a symbol of those wonderful times and her next set, though not the originals, will represent the exact same thing and will not lessen the meaning and specialness of those wonder events that summarize our love for each other, period.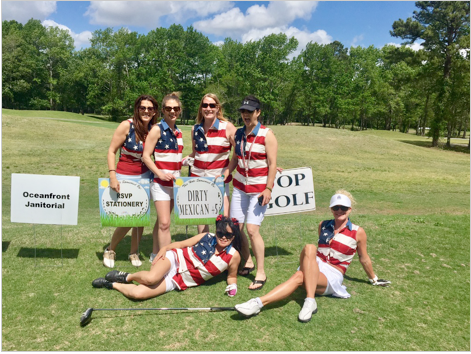 Stacy is on the far right
Though my wife will have to go with a bare finger for some time until the rings are replaced there's really not anything worse than that if you ask me. The rings didn't belong to anyone previously, like my mom for example so that's good. Our daughters are healthy and happy, we're healthy (for the most part) and happy, live in a nice house in a nice neighborhood and own a business that's paying the bills. So, when you break it down we'll be just fine. And the rings will be replaced and "maybe" upgraded. 🙂
Like I said earlier it is a bummer, hello, but not something to get one's undies (if you wear them) in a wad. I am not in the least upset with my wife, but I truly feel bad for my beautiful wife as it'll take time for her to get to where I am on this matter, but I'll do my best help and support her until she does.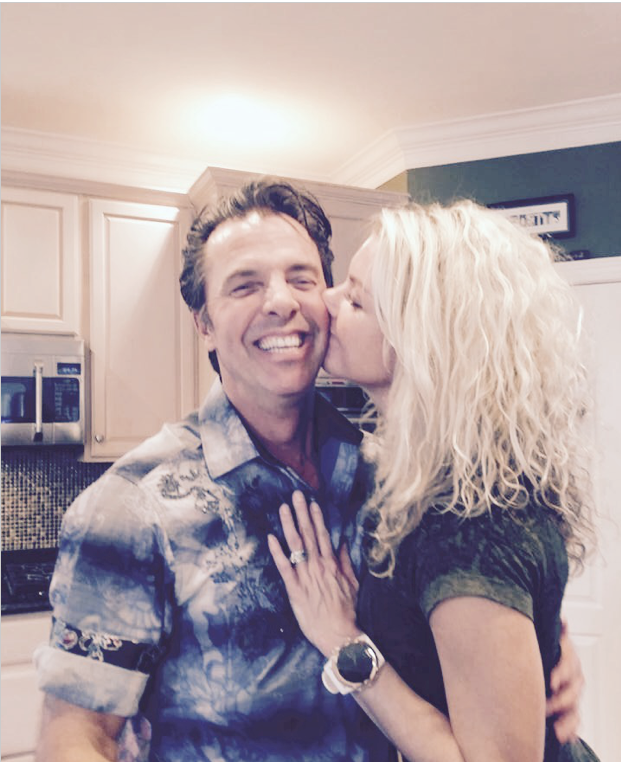 To be even more honest, I'm actually looking forward to the experience of getting her a new set, it's a bit like reliving the great memories they represent. Who wouldn't enjoy that?!
#lovemywifeandlovemylife!
P.S. – I guess I can remove the doghouse as I do not foresee me in there anytime too soon. 🙂
Couples, have you ever lost your wedding rings? Share your stories below.
If you enjoyed this post, please feel free to share it using the buttons below.
Connect with me on social media to continue the conversation
Like my page on Facebook www.facebook.com/PerrySasnett
Follow me on Twitter www.twitter.com/perrysasnett
Check out my pics on IG www.instagram.com/perrysasnett
Subscribe to my channel on YouTube www.youtube.com/PerrySasnettOfficial
Related articles across the web