40-Year Old Badass the Perfect Combination of Mental Attitude and Physical Strength
2017, did I mention I turn 40 this year? Did I also mention that I would like to be a 40-year-old bad-ass? Turning 40 doesn't scare me, though doing it right is important to me! I'd really like to be a 39-year-old bad-ass, let's just say I'm a work in progress. What defines a bad-ass, you ask? I think it's different for everyone, a very relative term in this sense.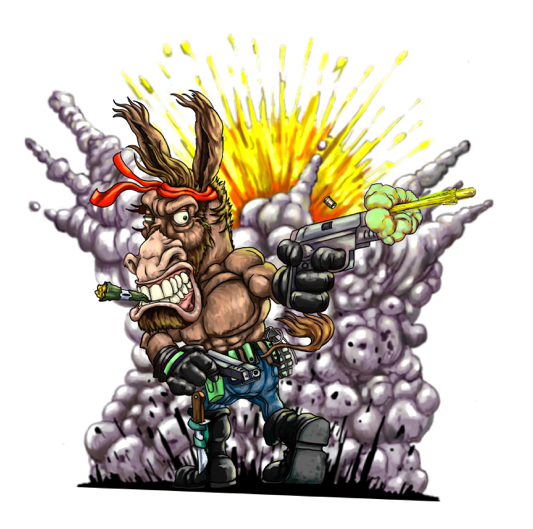 To me it means: to be strong (very strong), patient, kind, strong, loving, stable, strong, thoughtful, aware and did I mention strong? Some of these things come natural (most of the time), but as a mother, wife, business owner, daughter, sister and women, I find them challenging and don't need to look very far for the opportunity to behave as a bad-ass. I have plenty of opportunities; it's applying the principle that I want to focus on.
Check out 2017- The List
To be strong (very strong) is the perfect combination of a mental attitude and physical strength. To persevere through the last 5 miles of a marathon and take on whatever life throws at me.
To be patient is to give my children a happy childhood without the expectation that I have small adults to take care of. To start with the end in mind, even if the end is a five years away.
To be kind is to be compassionate to all mankind as the humans we were born to be without the societal afflicted stereotypes and negative influences.
To be loving is to forgive, love myself enough that the small stuff doesn't count.
To be stable is to be confident, not worry about what others think, it doesn't really matter in the big picture.
To be thoughtful is to let others know you thought about them today. A text, a card, an acknowledgement that I am glad they are on this planet.
To be aware is to always be cognizant of the people around me and their disposition and then not make judgment because of what I may not be privy to.
Did I mention to be strong? While all the mentioned above takes strength, I'd like my physique to mirror that strength. Sooooo, I have a physical list of things I'm going to accomplish before I turn 40. I have exactly 194 days to achieve the following:
Hold a handstand for 1 minute
Hold a 10-minute Plank (on forearms)
Do a family plank for one minute: one on top of the other n this order: Perry, Me, Addison (9), and Sailor (6) sitting on top
Learn to jump rope and not mess up for 5 minutes
PR 13.1 miles
Learn the crawl (swimming) and go 1000 meters in 40 minutes
That's it, that's what I'm going to do, none of which I've done before. I'm slightly apprehensive about # 3 because my daughters may not be as cooperative as I'd like to hope, but we'll give it a shot. Some say choose your battles, I'm choosing my challenges as well. That'll get me most of the way through 2017 and I'll check each box just in time to start training for the NYC marathon scheduled in November.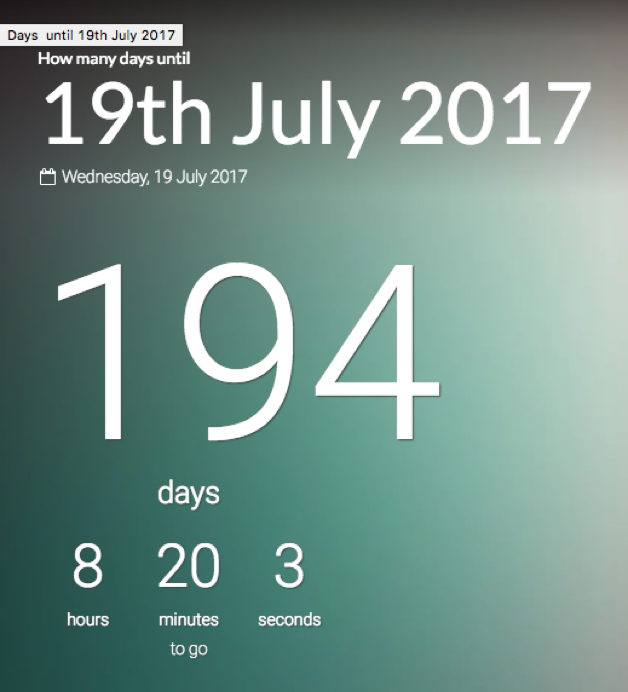 This time of year I hear a lot about New Years resolutions in the hope of self-betterment, but unfortunately I also hear about the statistical failures associated with these resolutions. So, I look at my goals as something to conquer and keep with me as I walk through the rest of my life. As I walk I'll be holding my husband's hand (whether he is pushing or pulling or vice versa) and will continue to be inspired by his conquered challenges, even the ones he didn't choose.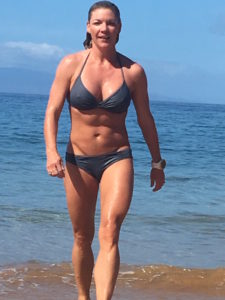 I didn't want to use this picture, but Perry talked me into it. I'd like to consider it the 'before' pic.
If you enjoyed reading this post, share it with your friends.
Have your own challenge for 2017, share your story. Join the discussion!
Follow my 2017 Challenge on Stacy Says
Check out my life in photos on Instagram
See what Perry is up to on perrysasnett.com
Related articles across the web