Punish Your Body and Spirit, in a Good Way-Personal Fitness Challenge
Now that I am officially NOT running the NYC Marathon this year due to a stress fractured left fibula I have a decision to make.  Should I relax a bit and possibly maintain whatever level of fitness I consider myself and then in about 8 months kick in the marathon training in preparation for NYC Marathon 2017?  Well, I'm known to be a bit lazy, I am getting along in years, and what do I really have to prove to anyone anymore and etc., etc., etc…  I could go on and on as to why I shouldn't feel the need to punish my body and spirit.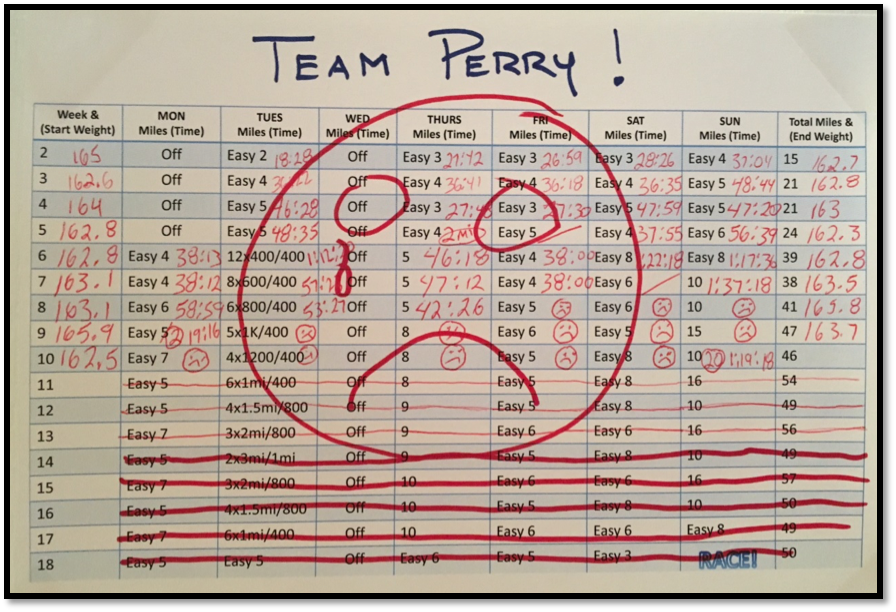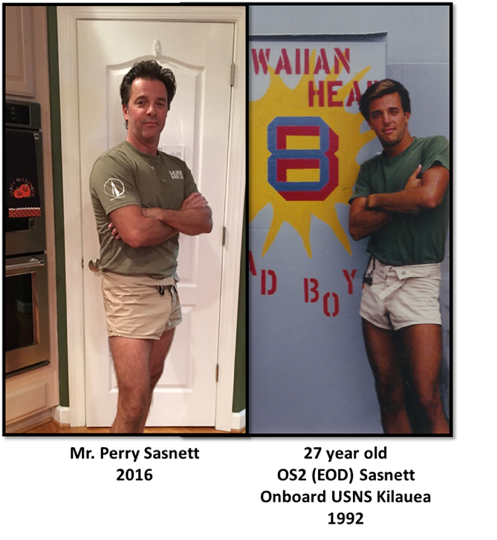 Yes, I know everyone's surprised that I would call myself lazy, but admittedly there is some truth to it, just ask my mother-in-law and my wife for that matter.  Though my wife will at least point out that though I may prefer the sublimely slow slink of the sloth my mind is more akin to the businesslike, boundless, buzzing of a beehive.  In fact, we had this discussion the other week and of course I had to point out even though there "may, perhaps" be "some" level of truth, but that she really couldn't argue to point, without my assistance anyway, as I've done quite a bit with my young 51 years.  A few examples are: I hitchhiked across the states (not recommended), joined the US Navy and successfully completed Dive & EOD school (14 month program, at least when I went through), successfully completed another highly-coveted and strenuous program within the Navy, started a successful business from scratch, and roger'd up to run a marathon.  Now that hardly sounds lazy, you think?  Now, I will admit that what has driven me to commit to some of the toughest challenges out there is a desire to obtain a lofty goal combined with the fear of failing in any endeavor undertaken.
So, though it may take me some time and inspiration to get on a path, once on a path I'm going for it.  Which brings me to the topic of this blog…chill out for a bit or get busy getting in shape.
I do not necessarily consider myself out of shape, especially for a 50+ guy, conversely I do not necessarily feel that I'm in shape either.  I mean, I know what it looks and feels like to be in shape…every time I hug wife as a matter of fact, but personally for myself as well.  There are things I use to be able to do, but cannot at the time of this writing and would like to get back to that…at least at some level.  So, I've thought up a Top 10 Exercise Hit List of things that if I accomplish them all within a reasonable of time, say 6 months, I will consider myself to be in fairly good shape.
The list of my Top 10 Objectives from my Personal Fitness Challenge (PFC) has some things I've accomplished before, like the first 3 on the list, and will strive to accomplish again whether or not I can get to a PR may well be another story;  we'll see though.  The remaining 7 are new endeavors.   I've vowed, much to my wife's chagrin, to not shave or get a haircut until the list has been totally conquered.  Some positive news is that we're going into winter and what better time to grow whiskers?!  Plus, it coincides with "No Shave November or Movember as some call it" which is a cancer awareness effort.  No shave is a nod to cancer patients that sometimes lose their hair due to therapy.  What I save on razors, shaving cream, hair goop and haircuts I'll donate to the cause and if I complete any part of my list in Movember I will double the donation each time!

https://no-shave.org/#about
Personal Fitness Challenge (PFC)
What follows are my Top 10 Exercise Objectives
US Navy PRT (Outstanding Males: 50-54)
US Navy SEAL/EOD PRT
Naval Special Warfare Development Group (NSWDG) PT
100K Cycle (< 4 hours)
20 mi Run (< 3 hours)
1500m Swim (:25)
5000m Row (:20)
10 min Front Plank
1 min Hand Stand (Unsupported)
Secret Challenge
I've intentionally steered clear of weight lifting challenges for this program.  Though I do appreciate the benefits of lifting and fully plan to incorporate strength training using weights as a few of the above require significant strength.  However, I like the overall body challenge and some things I haven't really approached yet and figured that if I can accomplish the whole list I will be happy.
Wish me Luck!
This is my Personal Fitness Challenge (PFC) and I am happy to share it with you. I do not yet have a "workout plan" as it will depend on my baseline scores, schedule and existing and possible future injuries.  However, as I go through my PFC and development specific workout program I'll certainly post them, good or bad.
So if you are interested in improving your overall health and wellness as I am, feel free to join me as I go through each level all the way up to the 'Secret Challenge'. Keep in mind that this is a Personal Fitness Challenge, meaning that you do not have to follow all 10 challenges exactly as they are written. The PFC is a plan that you can customize to your unique fitness goals. For example, your goal may be to complete a workout that maybe in the past you could do, but have trouble completing today. Next, you may want to improve your performance on a workout you normally do. Moreover you simply may want to try something you have never done before. Finally, you can do any combination of activities listed on the Personal Fitness Challenge; it's really up to you. The PFC is an individual program that encourages you to push your limit by staying fit, healthy and living well.  And quite possibly motivate others as I have been motivated.
Are you 50+ and wanting to get back into shape? Follow my blog for more tips at www.perrysasnett.com
Join the #personalfitnesschallenge discussion on Twitter, follow me at www.twitter.com/perrysasnett
For daily training inspiration follow me on Facebook and Instagram
Related articles across the web