Marathon Training…Not so Much!
Well, because of my lower left calf, my training has taken a serious hit.  I haven't ran in 5 weeks.  SUCKS!
I've gone thru the alphabet seeing specialist: PA, MD, PT, and an MRI.   I really like the Physical Therapist, but the program wasn't progressing.  In fact, I went out to Santa Monica to do some work with Red Bull and didn't really do anything but walk around and my calf did not get any better.  The reason for the MRI; X-Rays were inconclusive and PT hasn't helped.  It's kind of weird that I can swim and bike and walk, but running just hurts.
My competitive partner is doing pretty well though.  She just completed a 20 miler, which is outside the program. But hey! That's up to her, right?  It's awesome and it appears she's ready for Race Day.  Admittedly much more so than I.  L
That's the bad news.  And I've learned a lot about proper running, triple extension, the right shoes, etc…  Can't just beat my way through things anymore as I could back in the day.
Good news…I've picked up biking and started swimming again.  I'm hoping that'll keep my cardio up and possibly improve it as I am completely out of swimming shape.  It's been years since I had to actually swim for a living.  #lungshotbuffalo
There's somethings that a 50+ year old male, or any male for that matter, should not wear in public: a speedo or banana hammock, a leisure suit, and a cycling bib…unless you're a professional cyclist and they probably don't wear those things either.
I've NEVER been into cycling and normally very content put-putting around on a beach cruiser bar- hopping, but I've found that I kind of enjoy it.  Who woulda thunk it?!  Now, I'm not a big fan of road bike or into hardcore mountain biking either, but I do like to get it on during flat straights and I like to have the capability to go off-road should the need or desire arise.  Enter the Cross Bike!  Love it, love it, and love it!  It's the perfect combo for me.  Not sure if I'll ever get into Cyclo-cross, but if I do I've got the bike.
So, I've been lifting, cycling and swimming…and on some days all together.  I  basically have one month left for getting my running legs under me, but regardless of my cross-training program I'm not so sure I'll have the legs for 26.2.  Of course it'll depend on what the MRI shows as well.
All that said, I think I can honestly say that I've truly tried and I haven't made excuses and quite the opposite…I'm not out of it yet.
Below are some of my cycling/swimming specs.
I took a break on Saturday to take my awesome 9-year old daughter to her first ever tourney which just happened to be Judo!  It was an eye-opener for her and she didn't win, but she represented and understands the technical side of it.  She's strong, smart and I think if she sticks with it she'll be a force to be reckoned with.  She's so cool!
My ass is finally getting use to the saddle, but (butt) a lot of things still hurt after this long of a ride.  A whole new set of pain and discomfort:  Ass, feet (shoes), wrist, shoulders, and back.  My legs seem to be holding up well however.  In fact, I was pretty happy that I passed someone on a proper road bike.
In closing, I guess the MRI and Docs "suggestions" will drive the rest of my program, but I'm gonna run the NYC Marathon if at all possible.
Never quit, find new paths!
Roadkill signing off.
#teamperry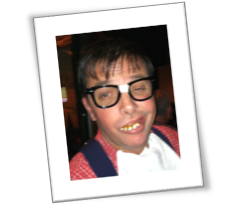 The race is on. Who will win and who will raise the most donations for Team for Kids? Click the banner below to show your support.


Follow my entire journey to the NYC Marathon on www.perrysasnett.com
Join me as I discuss #marathon Training on Twitter and Instagram
Follow my Official Facebook Page
Check out my wife Stacy's marathon training program on Stacy Says
Related articles across the web