I will Fistbump and all That Jazz Because This Run is Mine
6 miles into my 16-mile run I was stoked! This run was mine, I ruled it! I was starting this blog in my head;it was gonna go something like this:
Double right hand fist pump, left upper cut, bump bump, hands in the air- waving them around like I just don't care, chanting "I am a machine" grand finale being big Toyota jump in the air with a ta-da landing chest and chin held high!
 Well… that's not exactly how the run came to an end, not even sure I can count it as a success.  My left foot hurt from the start, but warmed up nicely and I found my stride around mile 5, which seems to be my norm these days. Between miles 7 & 8 I felt a blister start to form on my right heel and knew it was going to worse before it got better and it did. I ran through it and while the pain resided, the blister grew and grew. I drank all of my water by mile 10, but fortunately I brought a couple of buck
along to replenish. I dripped my way through the Junior Market and filled up my camelbak, back on track. I ate roughly 100 carbs worth of gummies starting at mile 3 and made them last all the way through. My ipod's battery died, Fishing Traitor! But, I was still on track and while I continued to fatigue throughout the run, I was doing it! The run was mine! It was hot, the temperature was not nearly as relative as the humidity factor at 80% at 830am when I started, but again, nothing was stopping me, just slowing me down a bit, which I can tolerate pretty well. My average pace was 9:47/mile, about 20 seconds slower overall than I had hoped, but I finished and was still able to pat myself on the back.
And then…
My recovery was not kind. I soaked in an Epson salt bath, stretched, drank chocolate milk and Gatorade just like I had done on the previous 15-miler. I took alka-seltzer, and Imodium – my body violently rejected almost everything I put in it in one way or another. I even drank pickle juice. I like pickles, so it wasn't too bad and I thought that was going to be the secret sauce to my recovery, negative ghost rider-that pattern was full. This is the point where I label the run as unsuccessful. No fist pumping or any of that jazz.
I'm still trying to figure out what was so different between the 16 and 15-milers? My recovery was night and day! I'm hoping that I can blame the humidity.
According to an article on Runner's World, humidity does matter. The article states, "Humidity prevents sweat from evaporating, so the heat stays put". Evidently as the body heats up it becomes dehydrated and goes into survival mode which causes several different issues in the GI tract. Read more about what Runner's World has to say about running in hot weather.
Tips for Running in Humidity: It's not (just) the heat that matters! How to cope with the muggy weather by Liz Plosser
My next long run in two weeks will be much cooler. While I'll be apprehensive, I'm gonna prep for a positive recovery.
We're counting down to the NYC Marathon 2016. Pick #TeamStacy or #TeamPerry by donating to support a great cause, Team for Kids. Choose your team below:
#TEAMSTACY AKA #TheFilly Vs. #TEAMPERRY AKA #Roadkill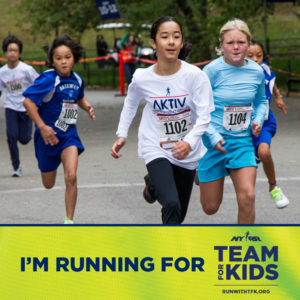 Follow my marathon training journey on Instagram @stacysasnett
Visit www.perrysasnett.com for more of our #FitFam
Related articles across the web