Not So Much!
Well, this week blew and not because of Hurricane Hermine, but because of my knee.  I only ran 2 friggin' miles.  SUCKED!
Monday I went to see a specialist and instead of seeing an actual MD I got a PA, which I thought meant Physician's Assistant but now I think it means Pathetic Ass.  I'm not knocking PA's in general just the one I saw earlier in the week.  Told him I was in the middle a marathon training program and HAD to get back on track.  This dude was not only full of himself but he was fat and if he was in shape I would say that shape was of a pear.  He didn't pay attention to my needs and desires and to top it off I think he misdiagnosed me with just a calf strain.  Don't make me Yelp you…too late!
Second opinion from a true professional…Dr. Justin Griffin MD.  This practice and staff was the bee's knees, the cat's meow, the dog's bullocks……ok, I think you got the point.  Very happy with my visit this past Friday.  All training concerns were addressed, and I was presented with a multi-stage approach for getting back on the marathon training path, no pun intended; just really seemed caring and showed the utmost professionalism.   I could go on and on, but you get the pic.
The doc also recommended that we, me and my wife, go to a local running shop to get properly fitted with the appropriate style running shoes.  Good call.  Apparently, against what my wife and I have read, having different shoe styles to swap out for running is not that good of an idea.  So we went to Fleet Feet and they were really nice, patient and helpful.  Took all of our running shoes, as per the Doc's recommendation and got down to finding the right shoe for each.  They used a pretty slick App called Coach's Eye.  We walked out with new tires for both of us.  I am now a Hoka guy.  The shoes are so ugly, but they are sooo comfy and light for my neutral stride.
Good News, Bad News.  Bad news, can't run and the training clock is ticking away so fast.  Good news is that I have my trusty bad weather, bad body part back up…Bowflex, weights, rowing, and the ever so fun planks.  I'm seeing a PT on Tuesday.  If that doesn't help I'm back in to see the Doc ASAP.
My fingers are crossed in hopes that I can get back on the road and start putting miles behind me again.  My wife's ankle seems to holding up nicely and she put in a 15 miler this Monday. So jealous.
Anyway, school starts this week and we've been enjoying the pleasant weather the last few days of school's summer vacation.  Before you know it Christmas will be here not to mention Race Day!
9 yo daughter trying to get me into yoga…she may be onto something!
Roadkill signing off.
#teamperry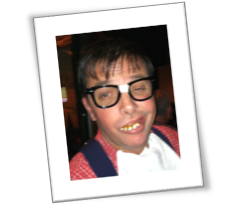 P.S. – Apologize for bashing Glasson's PA, but it was very frustrating and leaving there with a feeling that they really didn't tend to my needs and that the issue is completely unresolved bums me out.  Hopefully I don't take out my frustrations elsewhere.  Cheers!
Help me reach my goal in support of Team for Kids. Donate below to help children build confidence and live healthier lives.

Look for my upcoming posts to see how my recovery progress is going, visit www.perrysasnett.com
Keep up with my training program for the NYC Marathon on Facebook
Join me on Instagram and Twitter to chat it up on the #hansonsmarathonmethod
Related articles across the web