Strong Start, Weak Finish.
As my wife spent most of the week recovering from her ankle injury I too found myself struggling with an injury.
I started off pretty well, was happy with the Tuesday Tempo session and completely crushed Thursday's 5-mile race pace run, nearly 4 minutes faster than any other pace.  However, the slight discomfort I really started feeling following last Sunday's 10-miler grew into some pain after Thursday's run and really became a serious pain in the knee following a day at the beach with the family.  You know, one of those types of pain that produces a pronounced limp and mental distress about the rest of the program and the actual marathon itself.  So, since I didn't have a Dr.'s appt and was leaving town for a friend's retirement ceremony up at the Naval Academy in Annapolis, MD I decided to skip a few running days.  Not much of a choice really.  🙁
Some good news…I got a new pair of running shoes!  If you guys read my wife's training blog you'll know that I REALLY needed a new pair of kicks.  Not so much.  But I am really enjoying the Adidas Energy Boost.  They may be my Race Day tires!  They're light while providing the amount of cushioning I need with enough arch support for my high arches.  Though I've only worn them once on the Thursday run, I'm hoping they'll work out for the rest of training as well.  Keep following to find out.
Keep an eye out as I'll be covering some of the tech products that we use to keep track of our training program.
Anyhoo, I am going into Week 9 tomorrow, the last week of the first half of training.  My knee does feel better and I still plan to see a specialist this week for it.  My wife's ankle is much better and she is dropping down to my training program which I like as we can compare our progress together.  Plus, she wants to get back into strength training as I have been doing on the lighter run days.
Post Note from this mornings run:  Had an Easy 5 to run, but only managed 2 miles as my knee threw off my whole stride and made pretty much everything below the waist hurt.  Have an appt today to get it checked out.  Wish me luck.
I would like to thank everyone that has donated to our campaign for the kids.  That's awesome!

Signing off until next blog.
"Roadkill"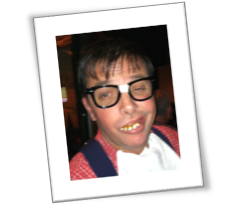 #teamperry
Follow my training progress using the Hansons Marathon Method for the NYC Marathon at www.perrysasnett.com
Join me on Facebook, Twitter, and Instagram to check out more pics from the road to the NYC Marathon 2016
See what my wife and running partner Stacy AkA #TheFilly is up to by following her blog @StacySays
Related articles across the web