Trekking forward after a 48-mile week.
Wrapped up week 6 not quite as strong as the previous weeks. Somewhere along the way I "tweaked" my left ankle and am not exactly sure how. While I have not sought out a professional opinion; I feel that it is a mild strain, potentially due to tight calves, 48 miles in the previous week, and/or spending the off day of the program talking long walks on the sloping coastline and SUP'ing with my hubby (sangria in lieu of pina colada's). Who knows, but it's fishing annoying!
Wednesday was our day off from the program when I had recognized the discomfort, which adversely affected Thursday's tempo run, it was painful and I ended up walking the "cool down, 1.25 miles" portion home. As much as I hated it, I took Friday off.
Thursday was date night @aldos with Perry and I was forced to leave the red stilettos in the closet ;(  Flats are not typically my style, so I had to settle for a short wedge. My strut was sadly diminished to a walk, no dancing for me,  so we parked ourselves on a bar stool after dinner at a place we can't walk in and not know somebody @cpshuckers. The silver lining? I knew running Friday would be a bad call so the five shots of vodka after the martinis and bottle of wine at dinner had no effect on the following run, Ha! But, maybe a small effect on my limp…
I've been coddling my ankle and it's getting me by, but I'm not sure how long it's gonna last. I found an organic treatment, QiVantage, in the medicine cabinet that Perry bought some time ago for an elbow issue and have been using it every day. I gotta get more of this product, I'm really happy with the treatment! I'm wrapping, icing, and ibuprofen-ing and have continued to run at a pain level of 4 (10 = giving birth). It's got me through an 8 & 10 miler this weekend all the while at the water park, back to school shopping and the beloved commissary. Considering it started at a level that I felt the need to walk I think it's getting better and will continue to trek forward.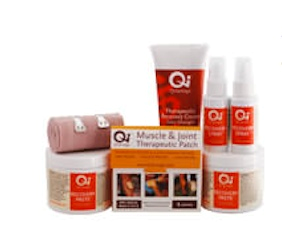 Perry has recommended I take a week off to heal 100% and then join him next week on the beginner program. While I have not completely rejected the idea, I have not embraced it either, well barely considered it. I really like the advanced program and love the challenges every day, I understand it can appear that my pride may be driving me forward (and I'm not denying that is a factor), but I feel really good accomplishing every run on this program. My legs are tired, but they should be, I'm tired, but I should be, I'm also proud and I should be.
I'm going to face week seven with my "barely considered" attitude, but also with a real assessment of how I feel and will either continue week 8 on the same program or take the week to heal and follow my husband's advice. I will do what it takes to avoid any serious injury even if it involves swallowing my pride.
Onward and upward! Still Smiling!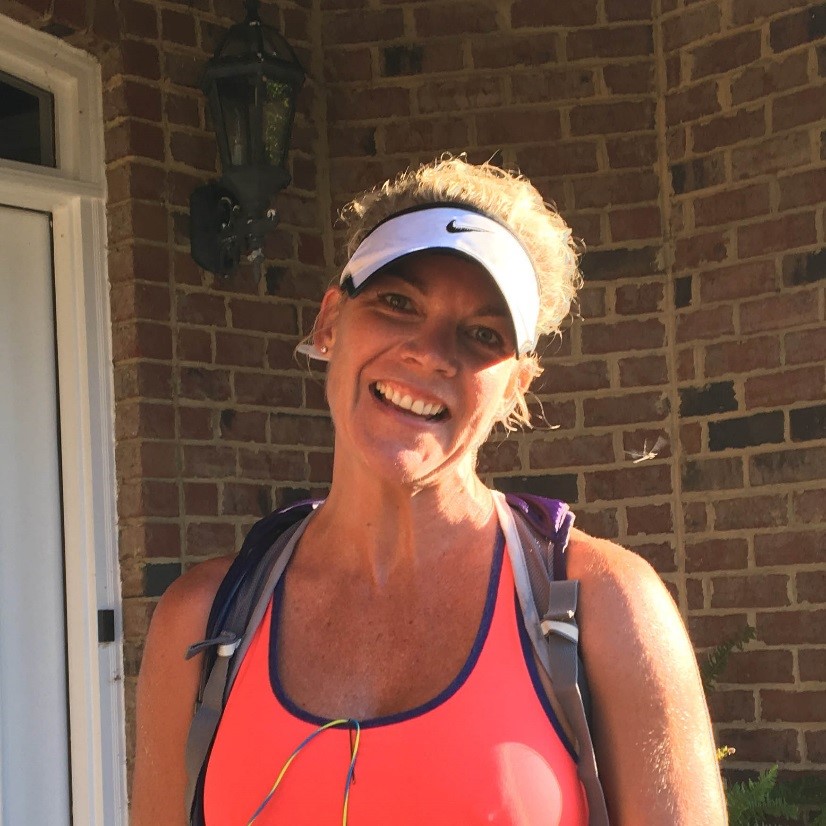 Run Stacy Run
I am supporting Team for Kids this year as I run the NYC Marathon. Click the link below to donate:
https://www.runwithtfk.org/Profile/PublicPage/33217

Connect with me for updates on the Hansons Marathon Method. Follow the links below.
Follow me on Instagram
Check back often to read my blog posts on Stacy Says
Check out my husband Perry's blog at www.perrysasnett.com to learn more about the Hansons Marathon Method and our journey to the 2016 TCS New York City Marathon.
#TEAMSASNETT
Related articles across the web