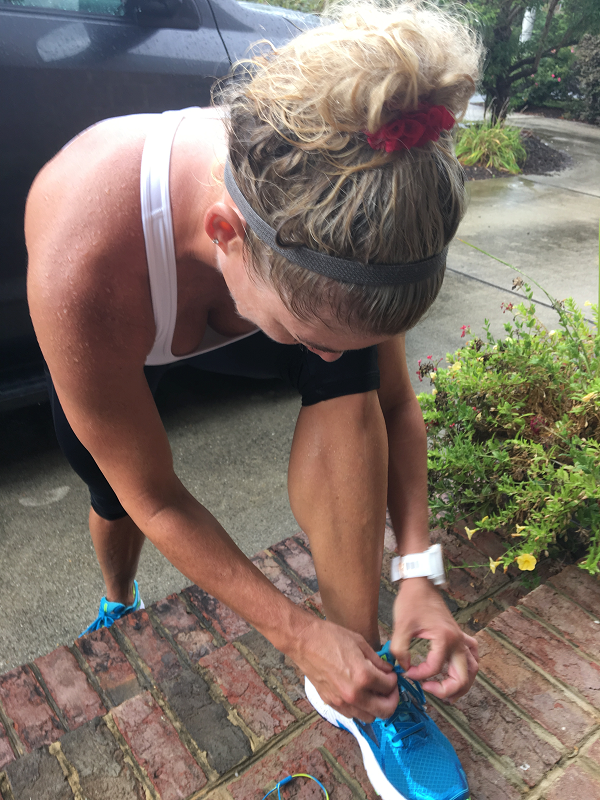 Thanks for not bailing on me in the rain!
Just finished up my third week of the Hansons Marathon Method program with an 8 miler in the rain. It was 81 degrees so the cool rain was welcomed but the squishy sneakers were a bit of a drag. I kept my "easy" pace 9:24 and resembled a wet rat returning home. I'm so glad Perry was waiting for me on the porch, coffee in one hand and camera in hand (Not really!!) But I am truly glad that Danielle didn't bail on me because of the rain and hung in there for a very wet 5 miles with me, makes a big difference when you have someone to chat with for a few miles considering I put in 48 that week, I'll take the company when I get it!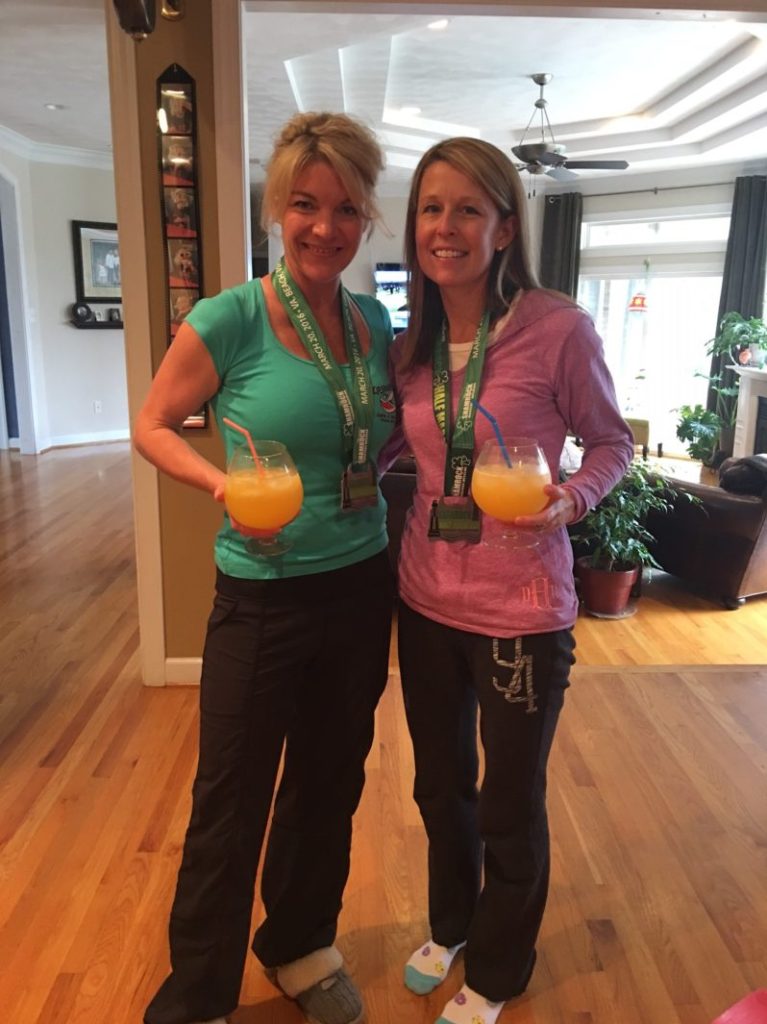 As much as I cherish my alone time, I also appreciate the time I get to spend with my girlfriends that I can relate to; having daughters the same age, love of wine and a goal to enjoy life every day. The laughs and cries are approaching an uncountable number and I'm eternally grateful for all of them. And I don't want to forget Perry, thanks for the towel by the front door!
Quick competition update, Perry and I are tied on our fundraiser for Team for Kids right now, anyone wanna help me get in front? Check out this link: https://www.runwithtfk.org/Profile/PublicPage/33217

Til next time… Run Stacy Run
Follow my blog at Stacy Says to read more about my journey to the TCS NYC Marathon.
Learn more about my fit fam, visit my husband's blog www.perrysasnett.com
Follow me on Instagram to check out my training pics
Related articles across the web