Taking on the NYC Marathon in Our Special City for a Great Cause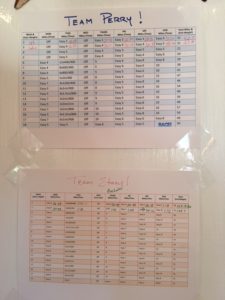 I was in my early 20's when I ran my first of many ½ marathons and found a true love and devotion to running.  Some may have called it jogging, sledging along, moving forward, whatever, I didn't fishing care (FYI, "Fish" is a four-letter word in our house), I loved doing it! I set a goal to run a full marathon by the age of 30. Admittedly a typical thought process for an early 20 something, I failed to take some other important things into account like finding the love of my life, having children and starting a business. I failed to intertwine my goals and did not run a marathon by 30 years old, but I didn't beat myself up too badly, I have a lot to show for everything else. I have learned to admit my failures and recognize my successes.
Last year I asked the love of my life if he wanted to run the NYC marathon in 2016 together, both virgins to the event, he flippantly agreed. NYC is a special place for us, Perry proposed to me on the Brooklyn Bridge my first time in the city over 11 years ago. And since we have traveled back at least once a year, if nothing else to act like adults since we became parents. We have a love for the city so it makes perfect sense to run our first 26.2 miles together, at least start together.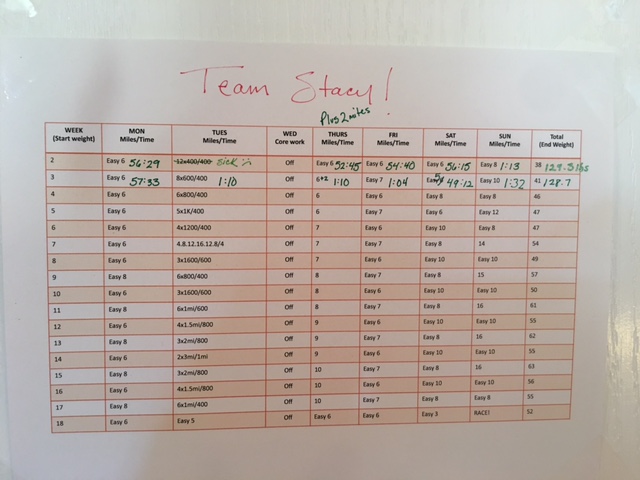 Perry did some research as his does with absolutely everything! And found the Hansons Marathon Method. I did no research so when he asked if I was on board with the method I matched his flippant approach and said "yes", and when he asked "advanced?" I raised him one and said "yes" without actually reading it. I just finished part two of the book and have to admit if I read it prior to my commitment I may have chosen the program he is on 'beginner', but there is no turning back now. I'll let you know how that works out for me, but so far so good going into week three.
Through the registration process, I found this awesome program that benefits the kids of New York City, Team for Kids, NYRR youth programs give kids a chance each day to let go of any troubles or cares and just be happy! I thought how great to provide children with such a positive experience and a personal accomplishment at the same time. I love multi-tasking!!! So I signed us up! And now we have a wee competition, or better said, a battle of the best! Who can raise the most money for the kids of NYC? #TeamPerry? #TeamStacy! It's not really fair to say who will go faster, stronger or harder, after all, I am almost 12 years his junior. So let's keep apples to apples to keep things fair and square! Who can raise the most for the kids?
So whose team are you on I ask? If you like to win, #TeamStacy will get you there! Check out the link below.
Learn more about Team for Kids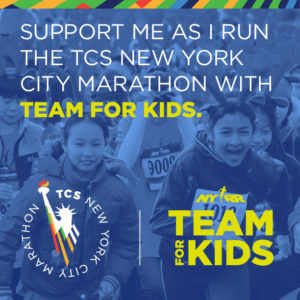 In the end, no matter what I can still say I ran my first full marathon before 40 years old and hope the last one will be decades following. Stay tuned for more fish slinging banter from these two runners! Game on!
Hey Ladies! Keep up with my marathon training by following the links below:
Follow my blog StacySays
View my progress on Instagram
Follow www.perrysasnett.com where my husband Perry and I will be tracking our entire training program for the next 4 months.
#TeamStacy
Related articles across the web