Preparing for the Next Level-Hansons Marathon Method
Not a stellar week of training…I had a family emergency that required quite a bit of travel (1,800 miles driven) and even more mental energy.  I chose to drive v. flying as I needed the time to collect my thoughts before meeting up with the fam.
Monday – It started off well enough, not a run day so I got a lift in early Monday morning before dropping the girls off at summer camp and then departing Virginia Beach headed to Savannah, GA.
Tuesday – Got an easy 5 miles in at the riverfront in Savannah which was nice, but the cobblestone roads were a little tricky.  Afterward got back on the road headed to East L.A. (Lower Alabama).  Stopped at a fine dining establishment for nourishment along the way.   Arrived East LA and started meeting up with family.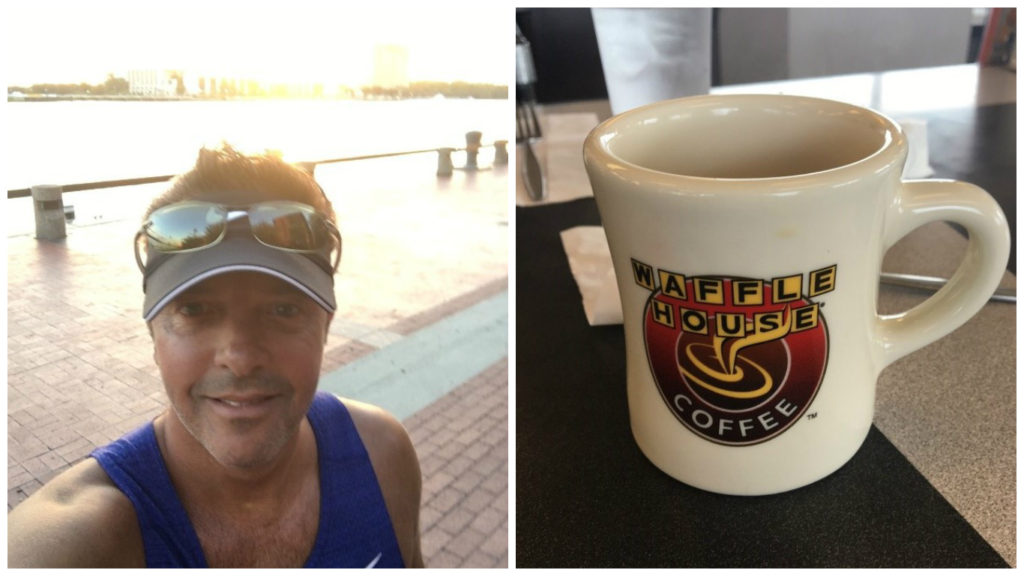 Wednesday – Day off from running and weights.  Spent time with family.
Thursday – Was supposed to be an easy 4-mile run, but I wasn't really comfortable running in the location so I tried the treadmill in the hotel where I stayed.  Got 2 miles under me and couldn't take it anymore.  So I got cleaned up and got on the road back home.  Stopped off at the Ritz-Carlton in Charlotte NC as I was tired and drained.  Feeling bad for not completing my run earlier I decided to hit the hotel gym for a quick lift and a few laps in the pool.  After that, I bellied up to the hotel bar for drinks and dinner…two martinis, a bottle of red, a Ribeye, an espresso martini for dessert and a spilled glass of red all over me.  Though the bartender did have "Wine Away" as I'm obviously not the first idiot to spill wine all over oneself, but it hardly did any good as it was a full glass.  Regardless, I sat there with my left sleeve and left pants leg soaking wet with a very nice red blend, but I didn't care so I finished my espresso martini and I finally called the day quits and poured myself into bed.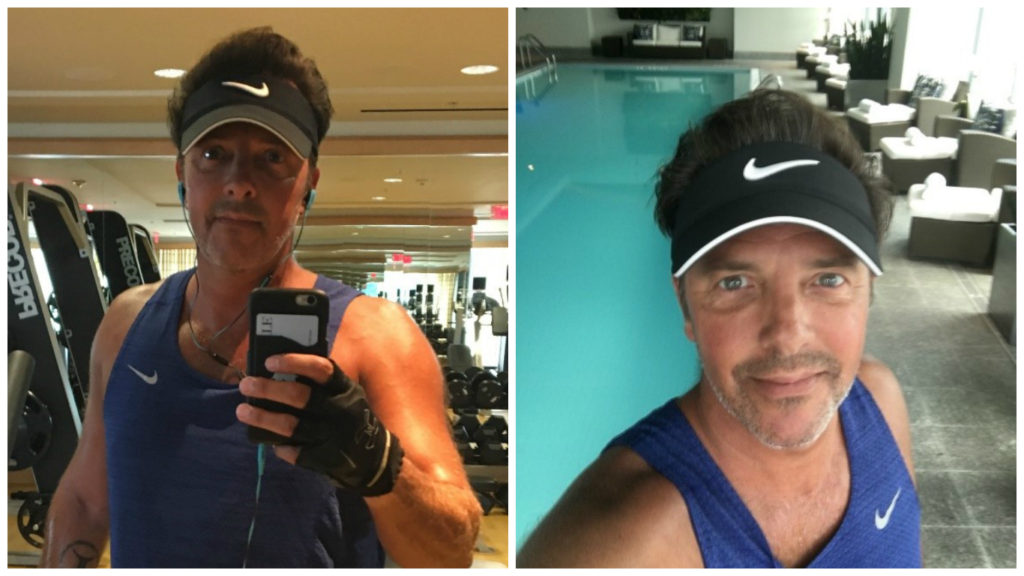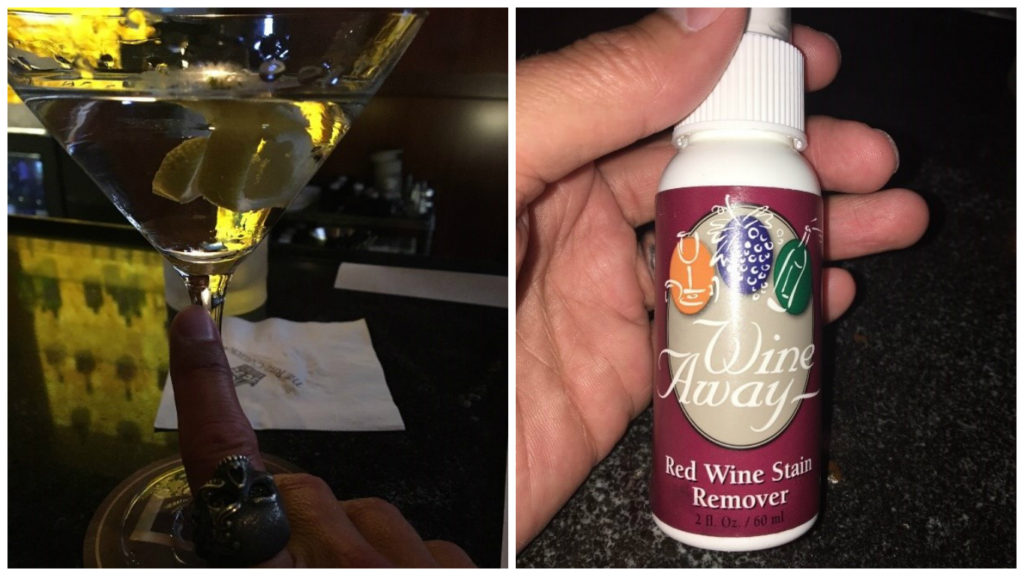 Friday – I had EVERY intention of running the programs required Easy 5 miles in the morning, but when I awoke I just didn't have the mental juice (weak, I know) and I was running a little late as I slept in, both my wife and I wanted me home and I had a 5 hour drive in front of me back to VB.
Saturday – Back home and back on the program with an Easy 4 miler.  Muggy as hell though.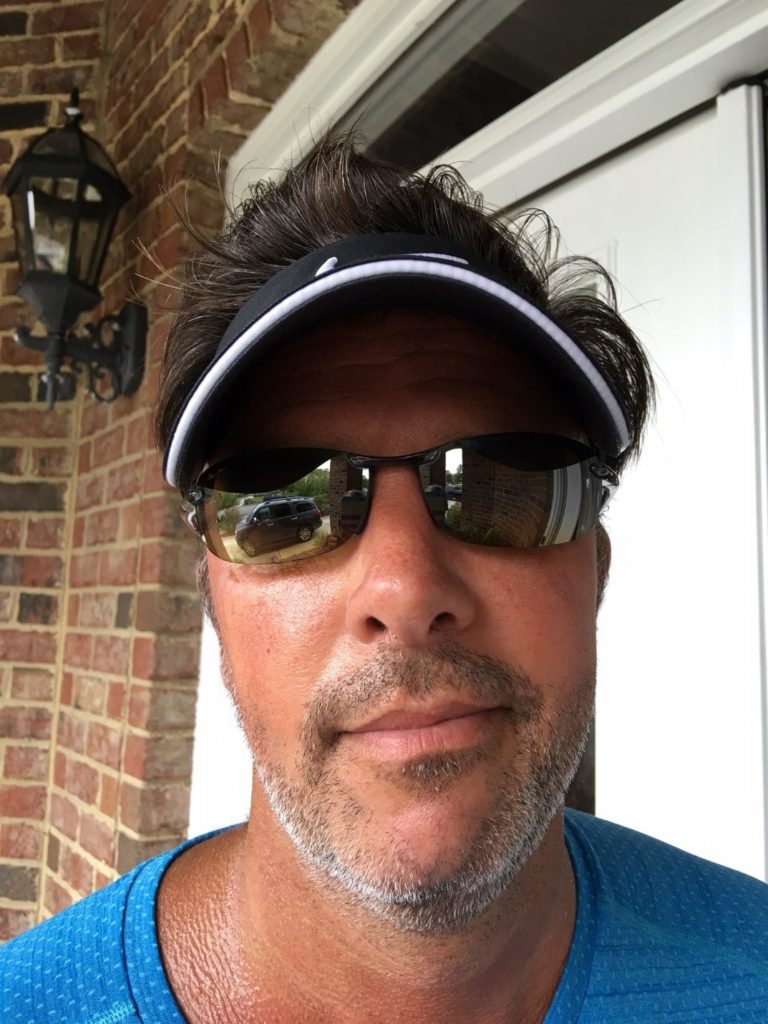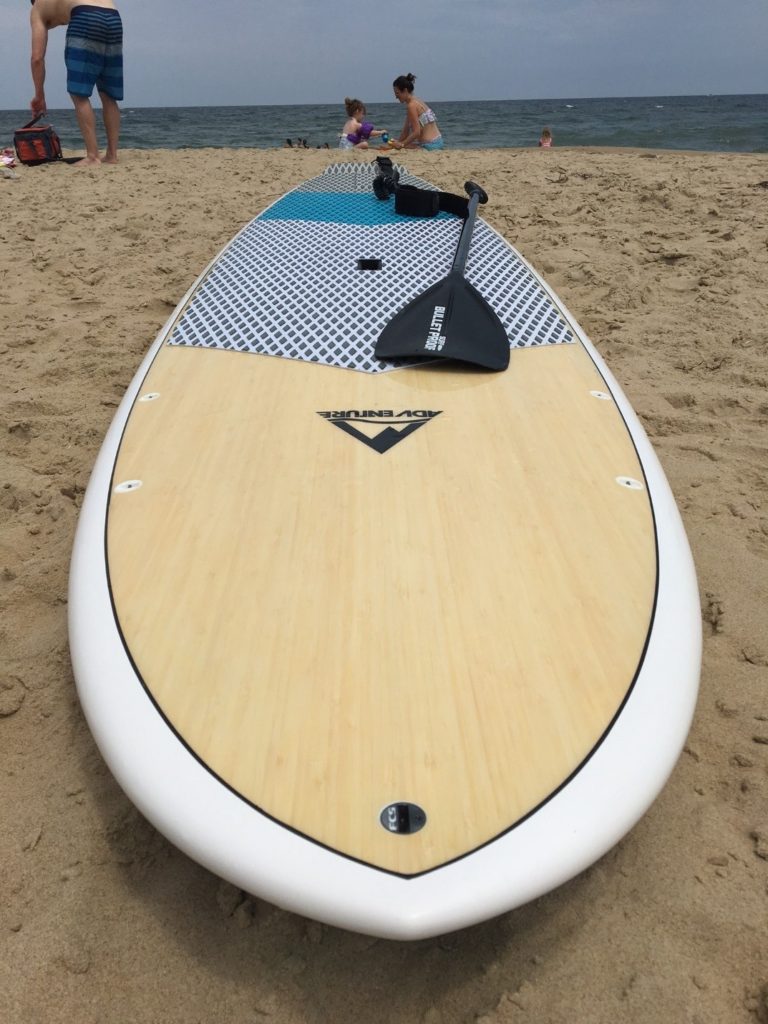 Next week starts the next level of training.  Only one day off per week from now until Race Day and strength training begins with intervals.  Oh boy.  Stay tuned to see how I fare.
Hansons Marathon Method Training Schedule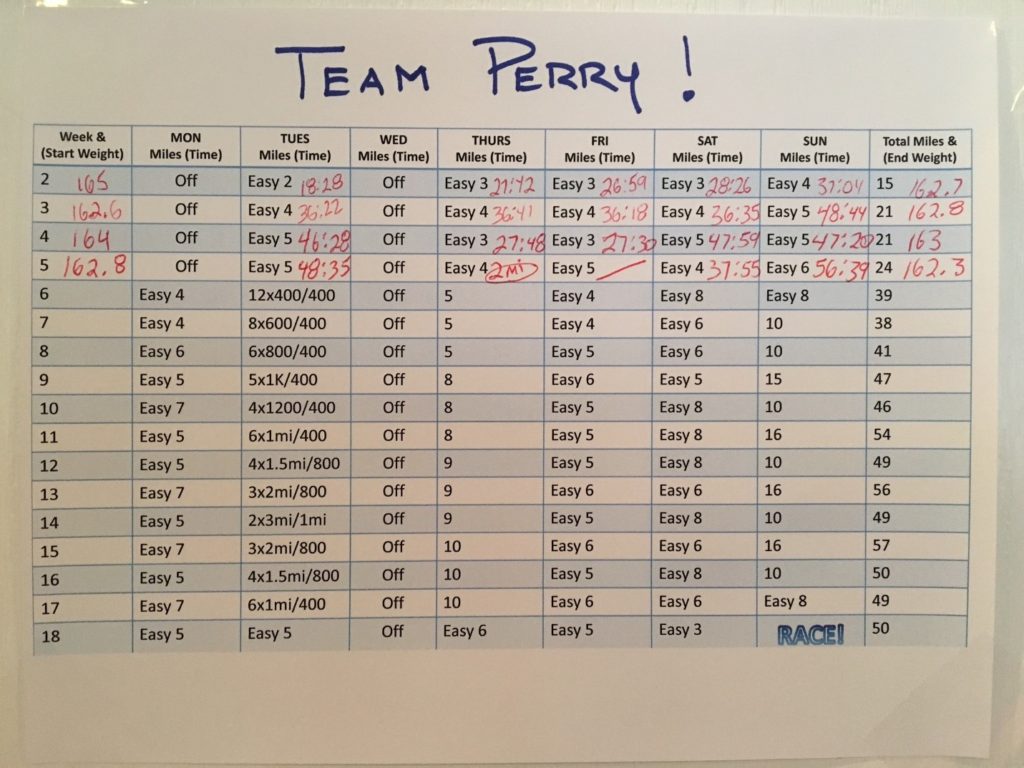 Marathon Training Battle Ensemble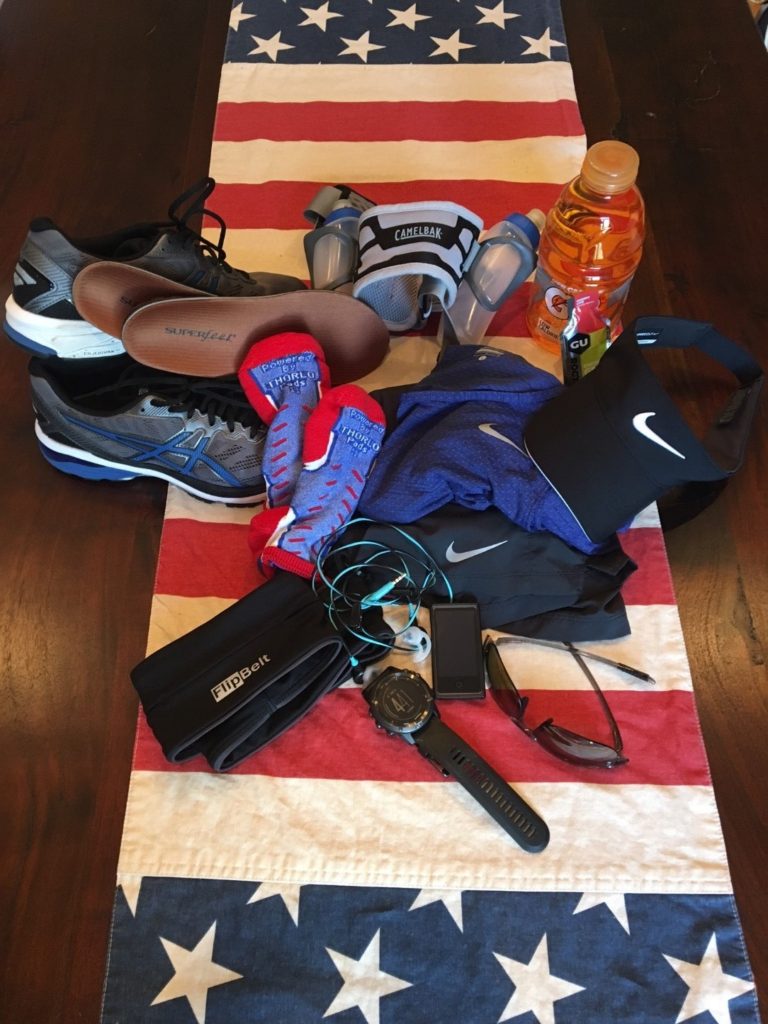 Tires – Asics GT-1000 5, Inner Tubes – Thorlo Pads, Shock Absorbers – Superfeet Inserts, Under Carriage Cover – Nike Running Shorts, Belly Fat Concealment Garment – Nike Running Tank Top, Lid – Nike Visor (does a good job of wicking sweat away thru the bill), Eyes – Maui Jim Makaha Reader (helps to read the onboard computer data), Onboard Computer – Garmin Fenix 3 HR, Onboard Entertainment System – Apple IPod Shuffle & Bose SoundSport Headphones, Storage Compartment/Gas Tank – Flip Belt & Camelbak Arc 2, Fuel – Gu & Gatorade
If you've been following me and/or my wife Stacy, you'll know that we're having a friendly competition to see who raises the most $$$ for the NYRR Team for Kids.  It's a great program to assist children around the nation so that they can have a better life.  Check out the link and vote Team Perry!
Click the link below to donate to Team for Kids
https://runwithtfk.org/Profile/PublicPage/36057

I really need a motivational shirt for my peeps.  She's one up'd me already.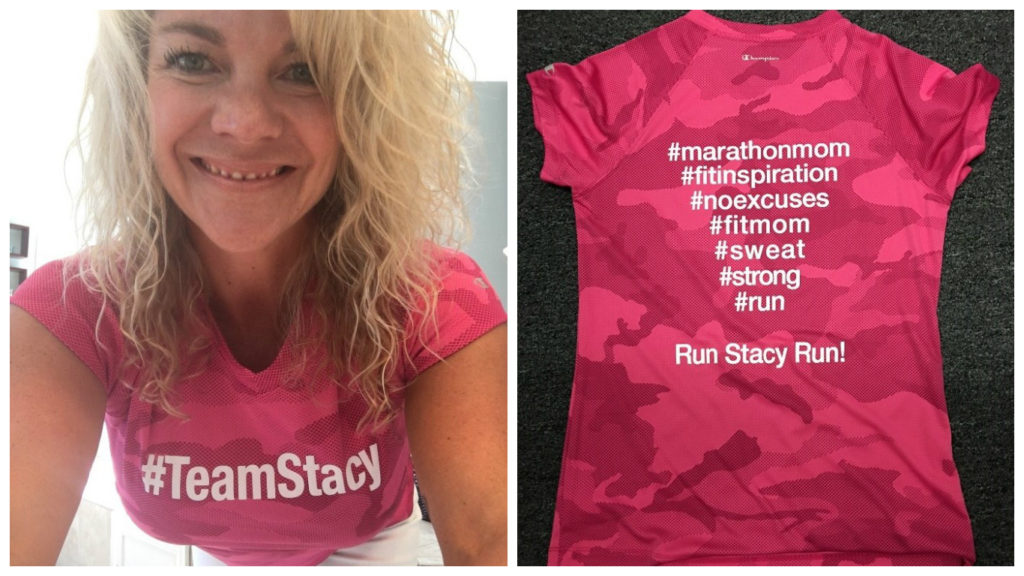 As for the family emergency this past week…well, hopefully, it's less of an emergency now, but only time will tell.
At age 51 today, Perry Sasnett hasn't slowed down since retiring nearly 10 years ago as a Chief Warrant Officer, Navy Diver & Bomb Disposal Expert with 3 combat tours.  He now spends a lot of his time with his wife and two young daughters, serving as the CEO of the company he and his wife started from scratch after retiring, being an all-around entrepreneur and an aspiring philanthropist and pretty much enjoying life to the fullest.  Enjoys experiencing news things, traveling (to nice places), exercising, challenges, a good martini, not a fan of pina colada's, but doesn't mind getting caught in the rain…and loves his family above all other things.
Related articles across the web