A few months ago my wife and I noticed that our 10-year old Brazilian Mastiff had a slight limp and was favoring his front, left paw.  We really didn't think much of it at the time as he was getting up in age and we thought maybe he sprained it playing with his large plastic ball which he loved, check that, obsessed with so much.  He is a Brazilian Mastiff after all…SCORE!!!!  Well, a couple of weeks went by and the limp wasn't getting any better and in fact it appeared to have gotten worse.  So we took the big guy in to see the vet.  Now, I need to mention that this particular vet has seen him a number of times for shots or the very occasional hot spot so they know the breed and they know my dog.  That said, they completely misdiagnosed… I had a feeling, but wasn't completely sure at first.  It wasn't until I realized that he wasn't getting any better and the toe cyst or whatever they said wasn't there but his limp still remained.
So, we did what any responsible pet owner would do, we got a second opinion and thankfully so.  The vet actually took an X-Ray of his should area where there seemed to be some discomfort.  The new vet was very nice, concerned and thorough albeit he honestly stated radiology wasn't his field of expertise and highly recommended we go the professional.  Now, it think it is important to point out that I've been lugging around a 10-year old Mastiff that weighs north of 140 lbs. and that is unable to get in or out of our Toyota Sequoia by himself;  that didn't do him any favors nor my back.
Well, the new X-Ray showed something very concerning, but a biopsy was warranted just to be sure.  We received the result of the biopsy about 8 weeks ago and it was just as the vet suspected and what we feared it would be…Osteosarcoma (bone cancer).  http://www.petmd.com/dog/conditions/musculoskeletal/c_multi_osteosarcoma
That was tough news indeed and a condition for which there really is no solution, at least for large mature breeds, only pain mitigation.
In the weeks following the news, some days were better than others in regards to Beau's pain.  Obviously his shoulder wasn't going to get any better, but worse in fact and it was showing.  What made it really tough was the fact the he was still mentally sharp as a tack and REALLY wanted to play, but honestly couldn't.  My wife and I talked about the fateful moment and we took it day by day, being very mindful of Beau's level of happiness.
Well, a few days ago we knew it was time.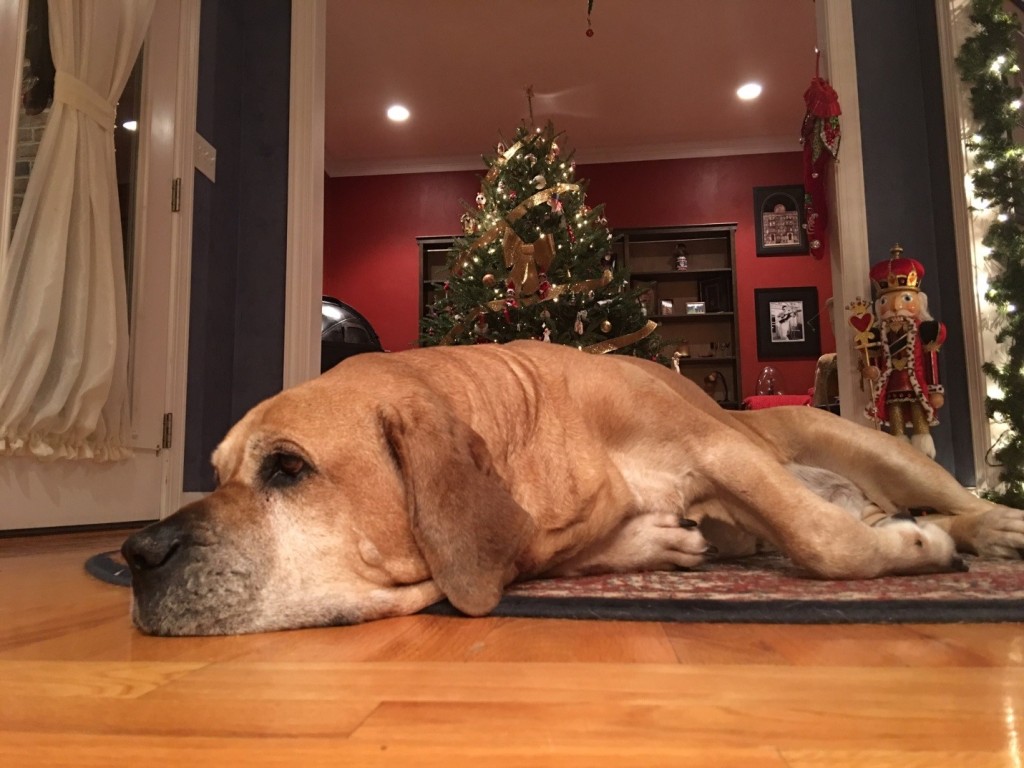 Monday we showered Beau with more love than usual and made his evening as comfortable and enjoyable as possible. Part of that was quite a few hotdogs and a sizeable portion of thanksgiving turkey.  Which helped greatly in getting his pain meds in him as it was quite amazing on just how deft he was at singling those little pills out.  I'd have a hard time even with opposing thumbs!
We coordinated with a remarkable local Veterinary Hospice so that he could remain comfortable up to the very end…So much better than hauling the big fella into the car and taking him to a strange location.  Yesterday morning, 01 December 2015 we said good bye to General Beauregard.  Hampton Roads Veterinary Hospice did a wonderful job of being sympathetic and empathetic.  http://hrvethospice.com/
I won't go into the details of the procedure, but will say it was as easy (which it wasn't for us at all) as possible and Beau went with style and grace.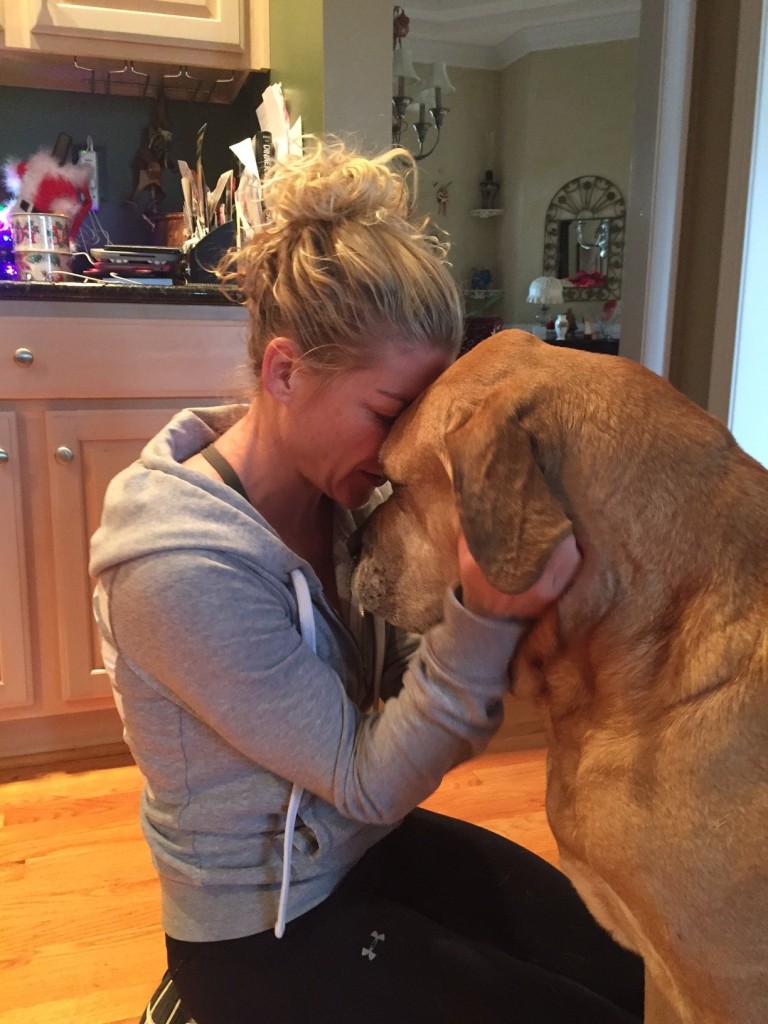 There are so many obvious reason that pets, and dogs especially I think, are important to a family; a trusted and loving companion, a non-judging friend, protection, etc, etc. There is plenty to list, but it's the things we really do not often think about, such as: a stabilizer for child development in so many ways, a comforting presence not realized until their gone, a deterrent to who knows how many would- be robbers, exterminator of unwanted bugs (like any are ever wanted) that we rarely see.  I could easily go on and on, but just writing that little bit put a smile on my face.
Are we going to get another pup?  Yes, one day, but not immediately.  We need a bit of time as the hole Beau left is as large as he was.  But, when it's time (and my wife is shaking her head, but with a slight smile) our next pup will be "in all likelihood" a Kangal.  And his name will be Admiral "Bull" Halsey.
https://en.wikipedia.org/wiki/Kangal_dog
https://en.wikipedia.org/wiki/William_Halsey,_Jr.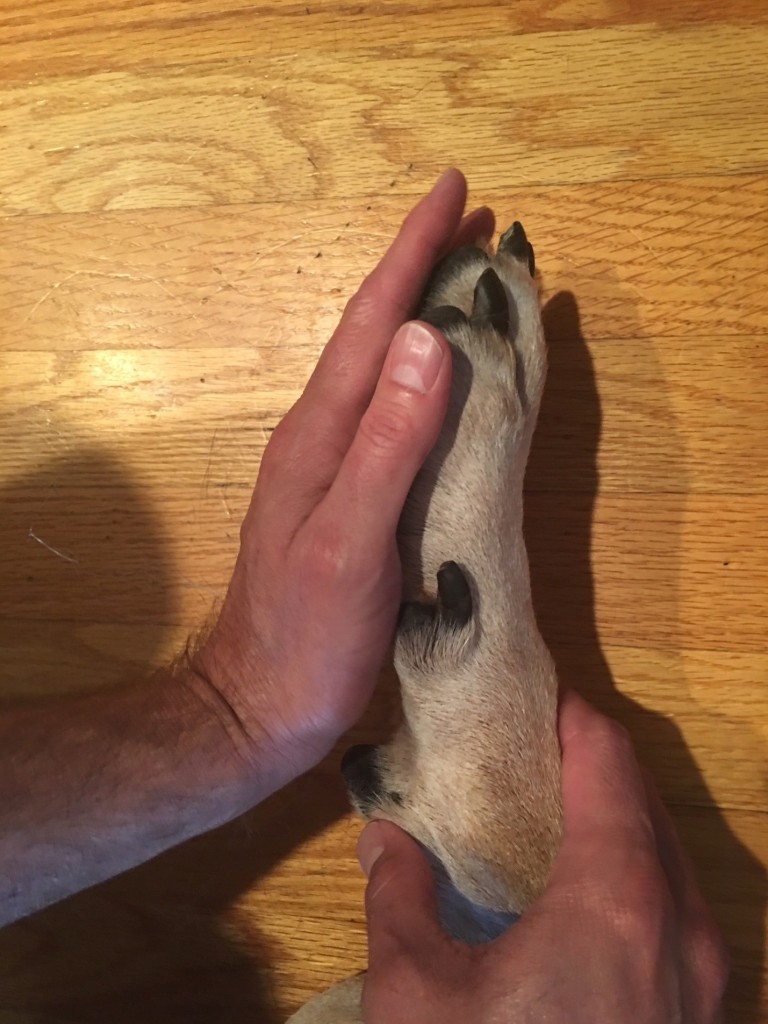 Lastly, I would to thank all of our friends and family that showed compassion and caring yesterday through several social media channels.  Thank You All!
A Salute to General Beauregard!  May you catch all the squirrels and the occasional skateboarder my friend.
Happy Hunting!