Canadian Inventor Ann Makosinksi Speaks at Red Bull Glimpses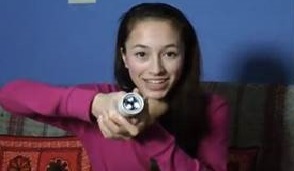 Last week I blogged about a thermoelectric flashlight on Kickstarter that uses body heat as the power source.  Strangely enough and I had no idea, while attending Red Bull's Glimpses this last weekend there was a very young woman of 18 years of age, Ann Makosinski, who had invented the same thing two years ago.  I just wanted to give a "nod" to Ann for not only a good presentation, but also having the intelligence, drive, and the innovative wherewithal to follow her passion and to see it come true.  Not that you'll need it, but "Best of Luck, Ann!"
Ann Makosinski Science Fair Leads to Strides in Thermoelectricity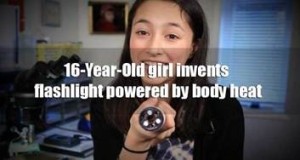 At 16 years old, Ann Makosinski discovered a way to solve a serious problem affecting many people around the world, limited access to electricity. Uncovering the power of human thermoelectricity, Ann designed a flashlight that would run only off of the heat generated from a human's own hand. While making great strides in science at a young age, Ann won the 2013 Google Science Fair and since has appeared on the Tonight Show and at several TEDx talks. In 2014, Ann told People "I want to make sure my flashlight is available to those who really need it" (people.com).
Check out the latest on Ann Makosinski, young inventor and entrepreneur who was named Times 30 Under 30 on Twitter.
Looking for more Cool Tech?
Subscribe to my mailing list to get the scoop on the latest gear.
Have a cool invention? Visit my CONTACT PAGE and give me a shout.